"mula not only produce our products but takes care of the entire process – from designing to storing it in their warehouses to final delivery to our clients. Now, we basically don't need to do this anymore, which is very convenient."
Jessica Pohlmann, Head of B2C Marketing - Doctolib
Warehousing & fulfilment
.
Store your merchandise hassle-free, distribute globally! We store your products, pack your merchandise, and quality check your orders before distributing them to wherever you need them to go.
See service overview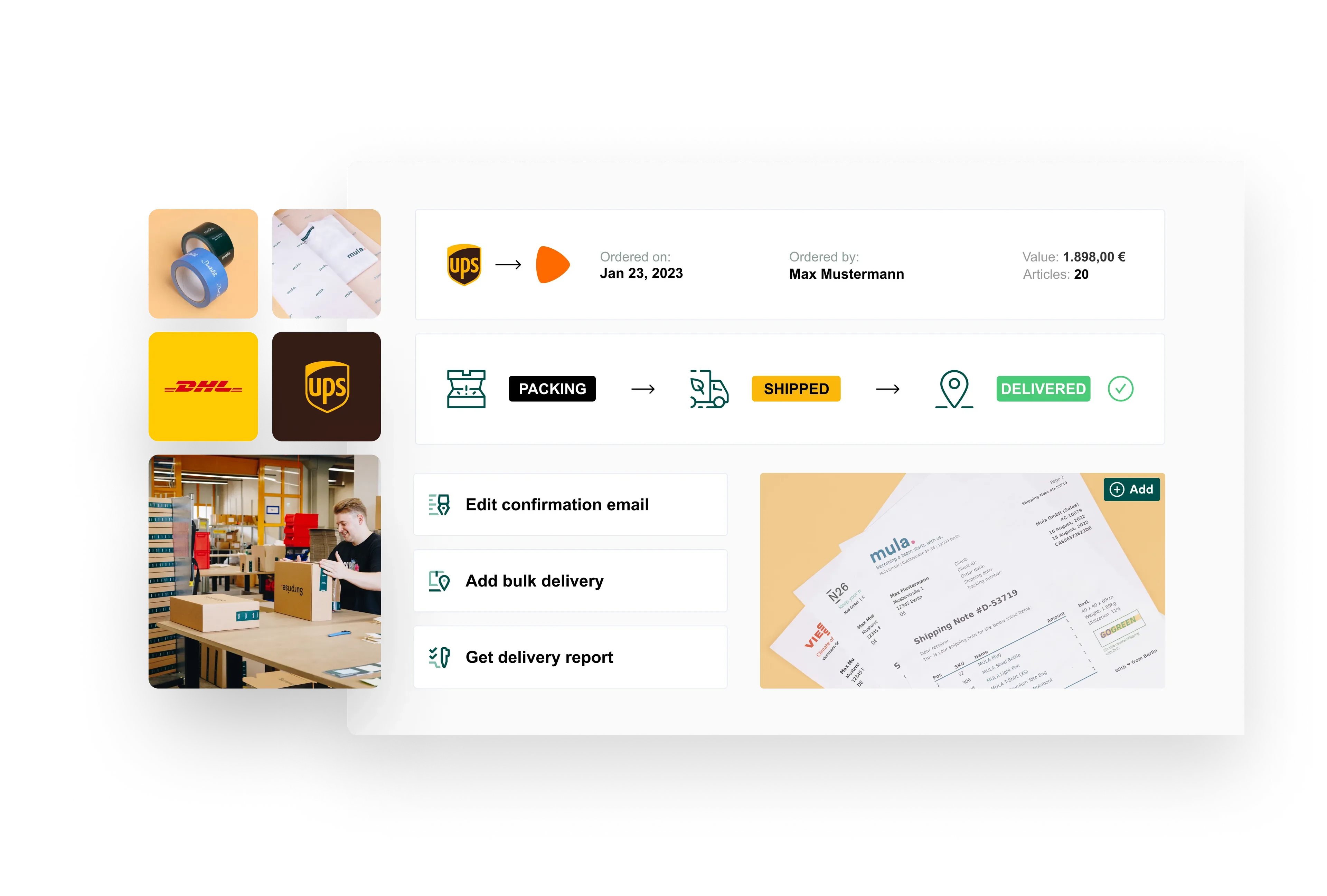 Build a merchandise box
Be it for onboarding new team members or engaging your customers for a specific occasion – our onboarding boxes are fully customizable to your needs and vision.
Learn more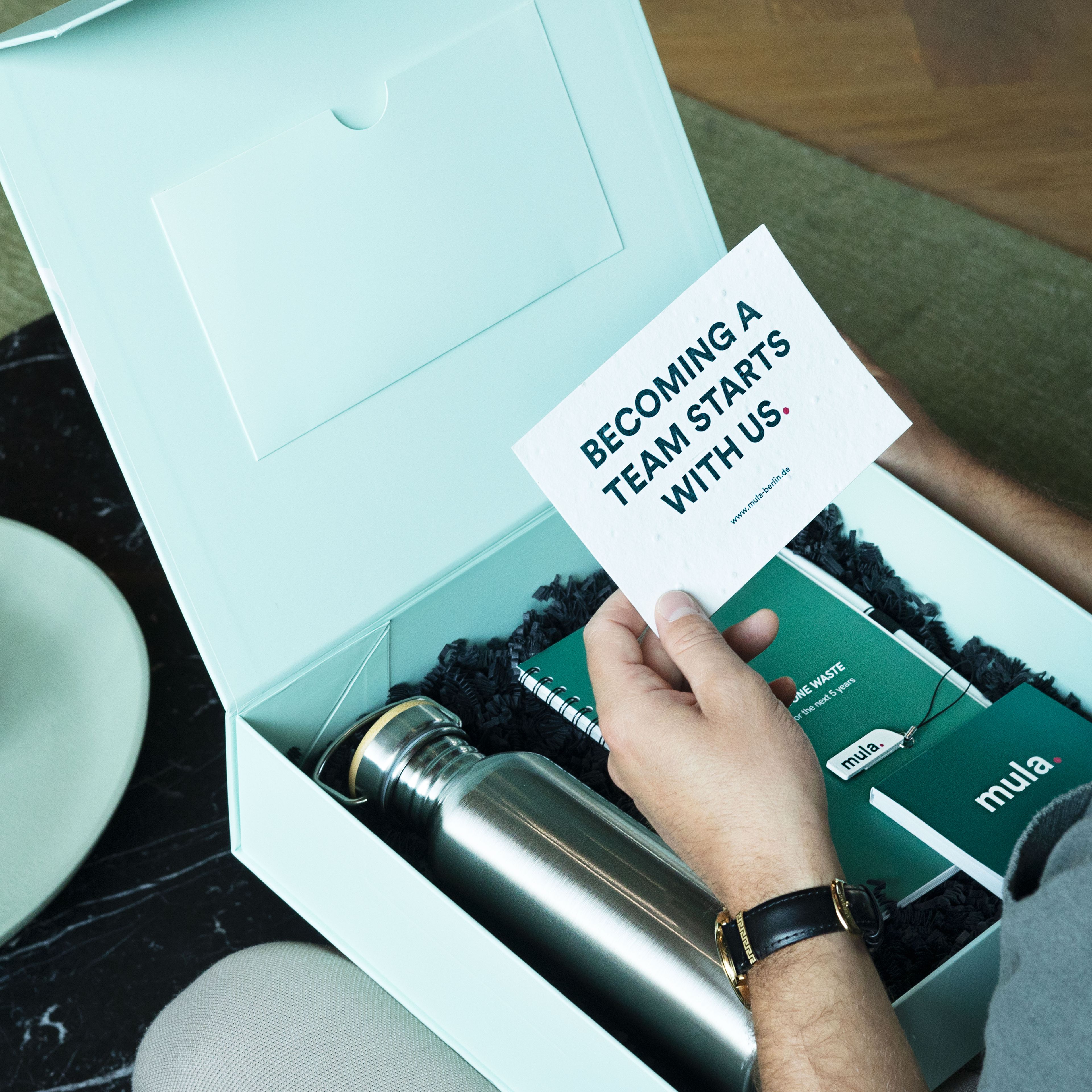 Create the perfect Christmas gift
This year, excite your employees and customers with a memorable and unique branded touchpoint that they can bring with them into the new year!

Engage with your employees, strengthen team bonds, and increase customer loyalty through premium mula Christmas gift sets.
To Christmas shop